INTERNATIONAL
MEDIA INVEST (IMI)
Co-founded and led by Daniel Křetínský, IMI is the Czech Republic's leading media investment operatorwith four dailies, numerous magazines, websites and radio stations in the Czech Republic, Poland, Slovakia and Romania.
The company also has two printing works and is a national leader in book publishing and press distribution via 18,000 points of sale.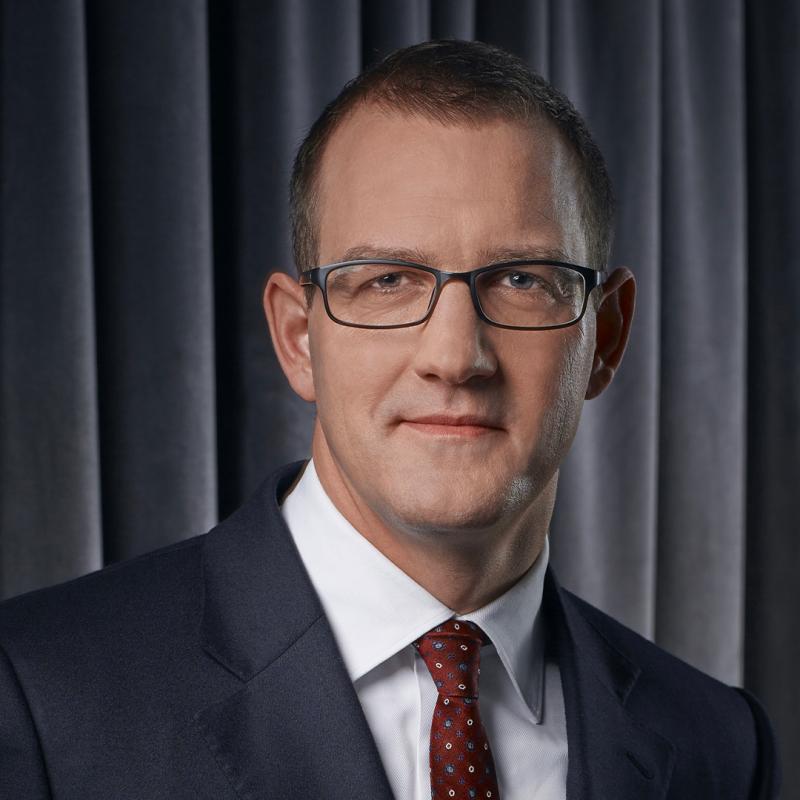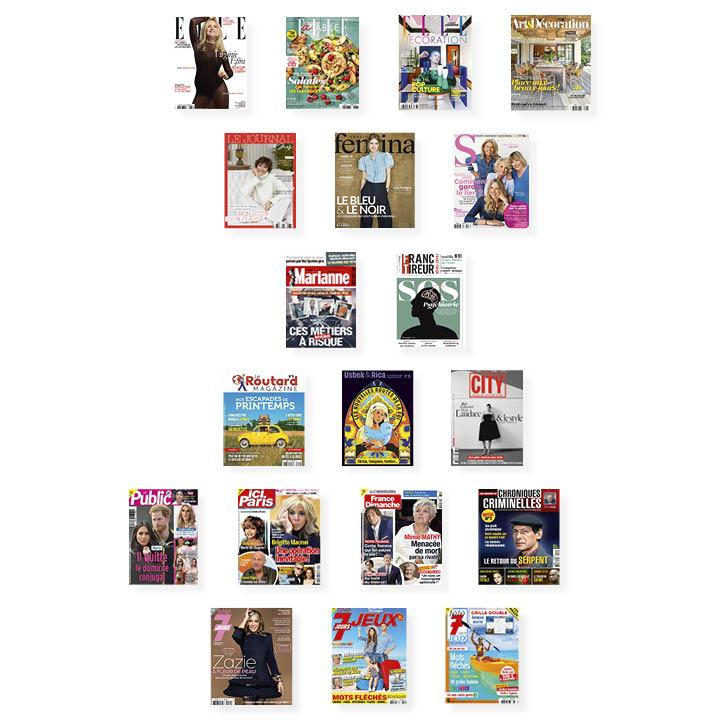 CMI France is France's second-largest magazine publisher by circulation*, with seventeen legendary publications: Art & Décoration, ELLE, ELLE à table, ELLE Décoration, Franc-Tireur, France Dimanche, Ici Paris, Le Journal d'Ines, Le Routard Magazine, Marianne, Public, S, Le Magazine de Sophie Davant, Télé 7 jours, Télé 7 jours jeux, Télé 7 jeux, Usbek & Rica et Version Femina, which gives it leading positions in key segments such as women's lifestyle, interiors, celebrities and television.
With its commitment to providing quality information, the group draws on the expertise of its editorial offices (permanent journalists, reporters and photographers) and service platforms. The group is also supported by a number of key business lines, including marketing, digital publishing and special releases.
Utilizing its print, digital and diversification expertise, the group provides a comprehensive and essential market offering: 28 million French people** come into contact with a group brand every month through its magazines, websites, social media or smartphone/tablet apps (fourth-largest magazine group by print and digital audience**). CMI France is also one of the main publishers of multiformat content and digital solutions.
(*) ACPM OJD, France paid circulation by monthly average – July 2017 to June 2018 total – magazine sector
(**) ACPM ONE NEXT GLOBAL 2022 S1 - Indicateur Brand One Next Global 30 jours
CMI France is the CMI France Group's magazine and digital formats publisher and business diversification company. Comprising the editorial offices as well as production, subscriber services, all the core digital business lines and service platforms, the company manages all the print and digital formats of the group's eighteen brands. The editorial offices, which are organized by brand, work daily to provide quality information. Over 400 employees also work to ensure that the magazines are delivered to subscribers or stores every day, week and month, but also provide a wide range of content on our various digital platforms: websites, apps, social media… as well as to organize, safeguard and use all the collected data.
The flagship publications include ELLE and its spinoffs, Marianne, Public, Version Femina and Télé 7 Jours, which are available as both print and digital versions. Women's lifestyle is central to its magazine portfolio, which also covers current affairs, interiors and entertainment.
Gender equality index: 98 / 100
The CMI France Group's advertising agency CMI Media markets over thirty formats from CMI France and external publishers. Print or digital, standard issues or special releases, podcasts or events: the agency provides bespoke brand/consumer relationship solutions in qualified contexts.
Gender equality index: 77 / 100
President of CMI France's Supervisory Board
Member of CMI France's Supervisory Board
Member of CMI France's Supervisory Board
Member of CMI France's Supervisory Board
Member of CMI France's Supervisory Board
Member of CMI France's Supervisory Board
Executive Committee in France
Directrice Générale de CMI Media
Directrice générale adjointe
Bertrand Gaillard de Saint Germain
Directeur Général Adjoint
Directeur financier délégué

Credits : Xavier Imbert - Studio CMI