Since its launch, ELLE has been a challenging, compelling and thought-provoking brand. For over seventy years, it has been alongside women every week through its magazine, digital ecosystem and events. This inspiring brand shares with 13,2 millions* of readers its vision of society, fashion, beauty and ways tothrive. 
* ACPM ONE NEXT GLOBAL 2020 V2
1 665 145
Readers
ACPM ONE NEXT 2020 V2
330 947
Copies
ACPM OJD DFP DSH 2019-2020
7 063 000
Unique Visitors
MNR INTERNET GLOBAL JUNE 2020
4,9 M°
Followers
Social Media - SEPTEMBER 2020
Every week, ELLE captures and conveys the zeitgeist, encompassing and embodying the modern woman. Its contemporariness is enhanced by the expertise of fashion and beauty journalists, and the eye of photographers who shape the ELLE style: bold, energetic, creative, selective and elegant. ELLE inspires, informs and motivates. From generation to generation, week to week, ELLE brings women together and builds close relationships with its readers.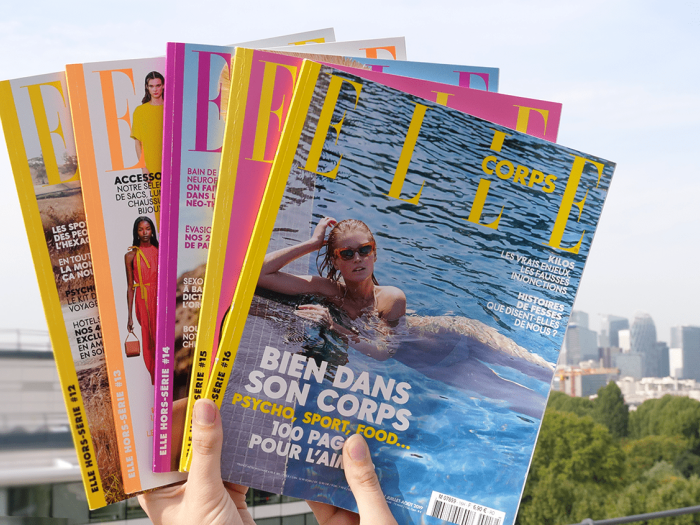 ELLE.fr is the website presenting all the latest fashion, beauty, celebrity, leisure, cookery and interior trends. The ELLE Active section reflects the brand environment and readers' expectations. It also features practical advice, smart idea videos, celebrity gossip and designer profiles.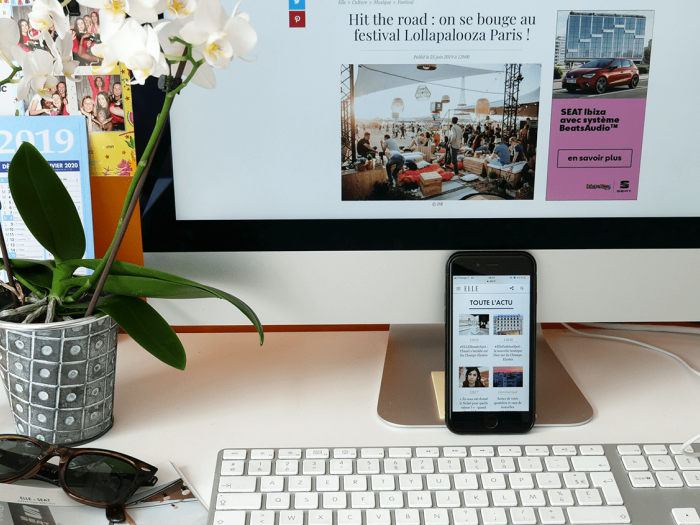 Subscription
Digital
Promotion
Marketing
Writing
Jean-Philippe Siourd
Digital Director
CMI France
Stéphanie Videau-Aphatie
Promotion and PR Director
ELLE, Art & Décoration, ELLE à Table, ELLE Décoration
Ludivine Chaussegros
Head of Brands communication CMI France
Fanny Bellet
Head of Brands Communication - CMI France
Camille Burnier Zink
Deputy Director responsible for
ELLE - VERSION FEMINA - PÔLE ENTERTAINMENT
Charlotte Camus
Advertising Director
ELLE
Aurore Godon
Advertising Director
ELLE
Brune de Margerie
Editor-in-Chief (Fashion)
ELLE
Elisabeth Martorell
Editor-in-Chief (Beauty)
ELLE