Authentic and accessible, Art & Décorationprovides an exhaustive overview of interior design and decoration. From the neoclassical to the ultra-contemporary, it presents a wide variety of styles spotted across France. 
2 139 461
Readers
ACPM ONE NEXT 2020 V1
206 071
Copies
ACPM OJD DFP 2019
729 000
Premium readers
ACPM Premium 2017
100 000
Followers
Social Media - Febuary 2018
The leading home design magazine* thanks to its accessible but aspirational positioning,Art & Décorationshowcases timeless classics and a quintessentially French lifestyle. Authentic and elegant, it provides an exhaustive but discerningoverview of interior design / decoration, and multiple home design solutions.
Art & Décorationpresents an eclectic range of styles, from the classic to the contemporary, across various regions of France and celebrates French heritage and expertise via tours of the finest historical properties.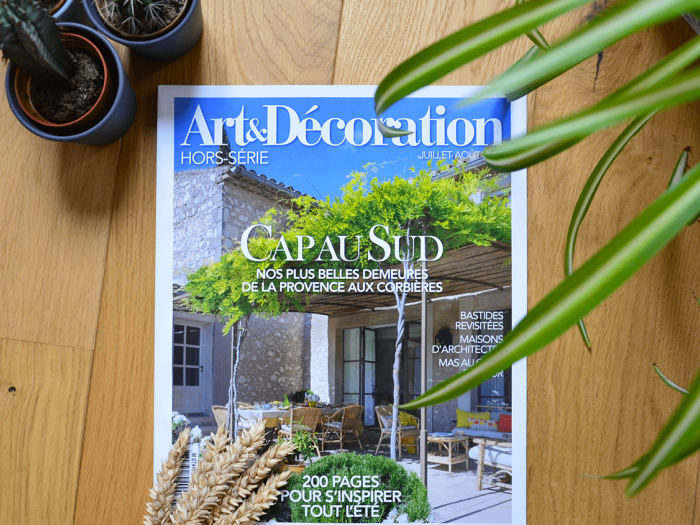 Cap au Sud
Maison d'architecte
Subscription
Digital
Promotion
Marketing
Writing
Abonnements Art & Décoration
Jean-Philippe Siourd
Digital Director
CMI France
Stéphanie Videau-Aphatie
Promotion and PR Director
ELLE, Art & Décoration, ELLE à Table, ELLE Décoration
Ludivine Chaussegros
Head of Brands communication CMI France
Patrick Robin
Sales Director
Art & Décoration, ELLE à Table, ELLE Décoration
Delphine Minor
Advertising Director
Art & Décoration, ELLE Décoration
Danièle Gerkens
Managing Editor
Art & Décoration, ELLE à Table, ELLE Décoration
Nathalie Soubiran
Deputy Editor-in-Chief
Art & Décoration